DR. CHETAN  RASQUINAH
MBBS, MS (ORTHO), FIAS, FASM
Consultant Orthopaedic
DNB Educator – Coordinator
Department of Orthopaedics
Total Experience: 8+ years
Areas of Special Interest:
Robotic Replacement Surgery
Conventional Replacement Hip & Knee
Arthroscopy (Key Hole) Knee & Shoulder Surgery
Diabetic foot care & Surgeries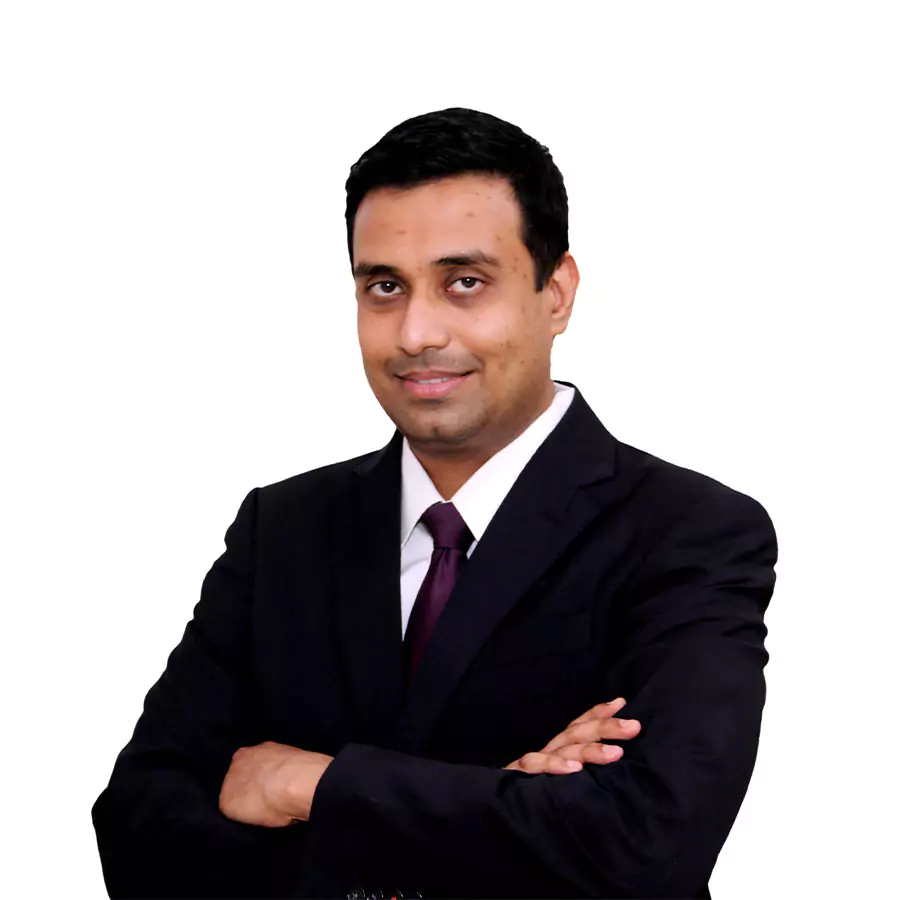 Education Details:
Fr. Mullers Medical College, RGUHS
St. John's Medical College, VIMS RGUHS
Ortho One Speciality, Hospital
Ganga Hospital, Coimbatore
Publications:
"Analysis of the Functional Outcome of Proximal Humerus
Fractures Treated with Locking Compression Plate'
RGHUS Publication Portal"
"A Study on the Surgical Management of Distal End Femoral
Fractures in Adults with Locking Compression Plate".
Selective Patellar Resurfacing in Total Knee Arthroplasty in
Patients with AKPS Indian Population.
Subvastus Vs Parapatellar Approach in Bilateral Navigated
Tkrpublishing in January 2019 in Knee Research Journal
(United Kingdom) Pubmed Journal.
Awards & Recognitions:
Presented Papers at National And State Conferences
DNB Board Coordinator and Teacher
Memberships:
Indian Orthopaedic Society
Karnataka Orthopaedic Society
Bangalore Orthopaedic Society